Berkeley Regional Services (BRS) does everything possible to ensure that the biweekly and monthly pay is processed accurately and on-time.  We work closely and partner with the Central Payroll Office to surface and resolve any issues that may occur as quickly as possible.
Need to know important BRS deadlines?
Based on popular demand, we are now featuring BRS deadlines in a new Smartsheet so you can see, at a glance, due dates for various payroll-related entries for your requests.   

Just click on the icon below to take you to the BRS Payroll Calendar/Deadlines (for Clients) Smartsheet.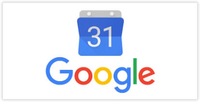 NEW! A new Reader/Tutor Timekeeping App has been created which will replace manual (paper) Reader/Tutor timesheets for pay beginning on June 30, 2019. Exception: late pay/corrections will need to happen outisde the new app by using manual timesheets for Jan-May2019 or May-Dec2019. Contact your BRS regional Timekeeper if you need any additional assistance.